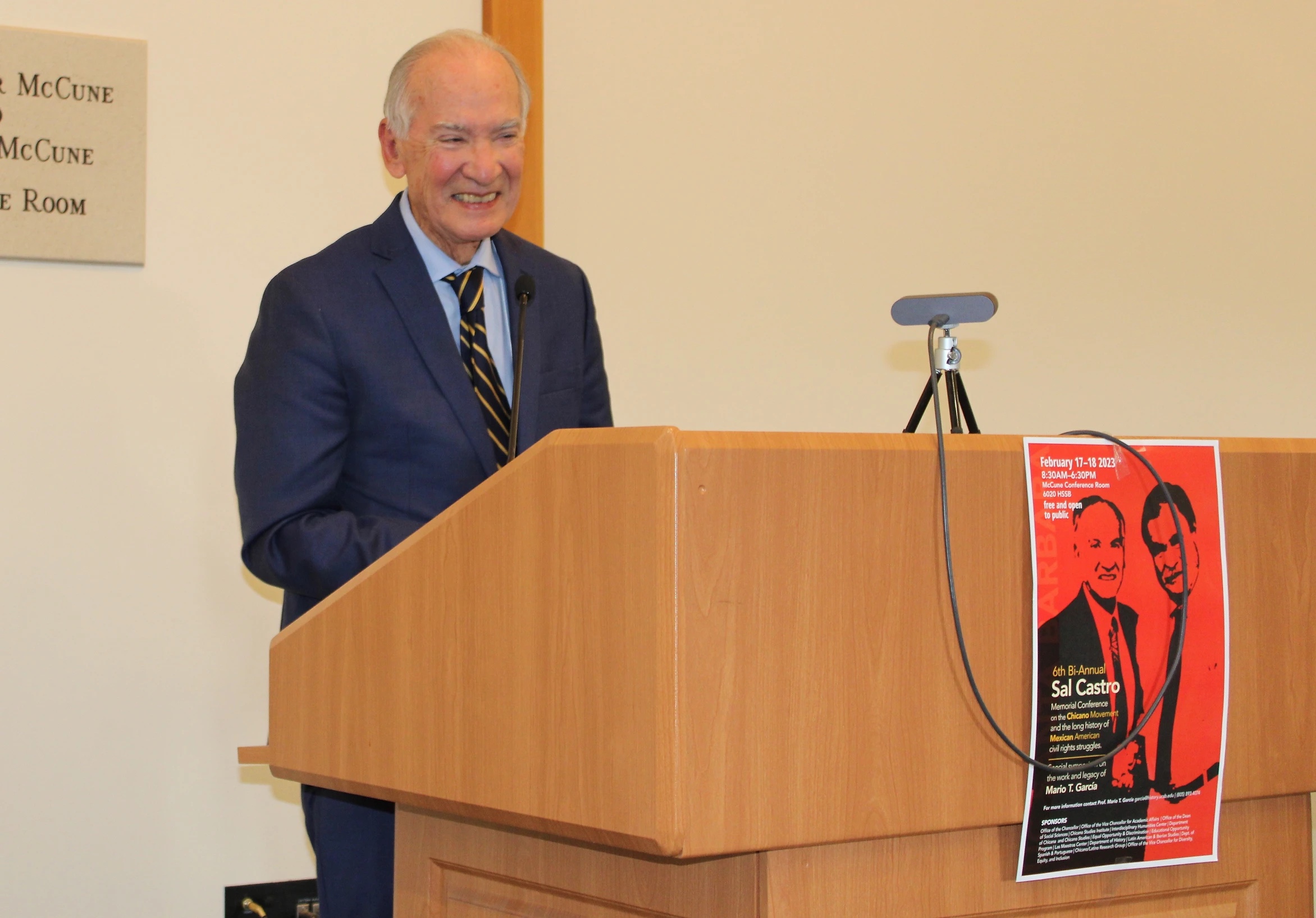 While the Spring Quarter has now started at UCSB, we look back to the past Winter Quarter when the sixth bi-annual Sal Castro Memorial Conference on the Chicano was held from February 17th, 2023 to February 18th, 2023. The focus of the conference was on the Chicano Movement and the Long History of Mexican American Civil Rights Struggles, which took place during the late 1960s and the 1970s and marked the formation of the Chicano Movement as part of the struggle for civil rights and community empowerment. This conference followed a symposium that honored the legacy and works of Professor Mario T. García, now Emeritus, now that he has retired after a long career at the Chicana and Chicano Studies Department.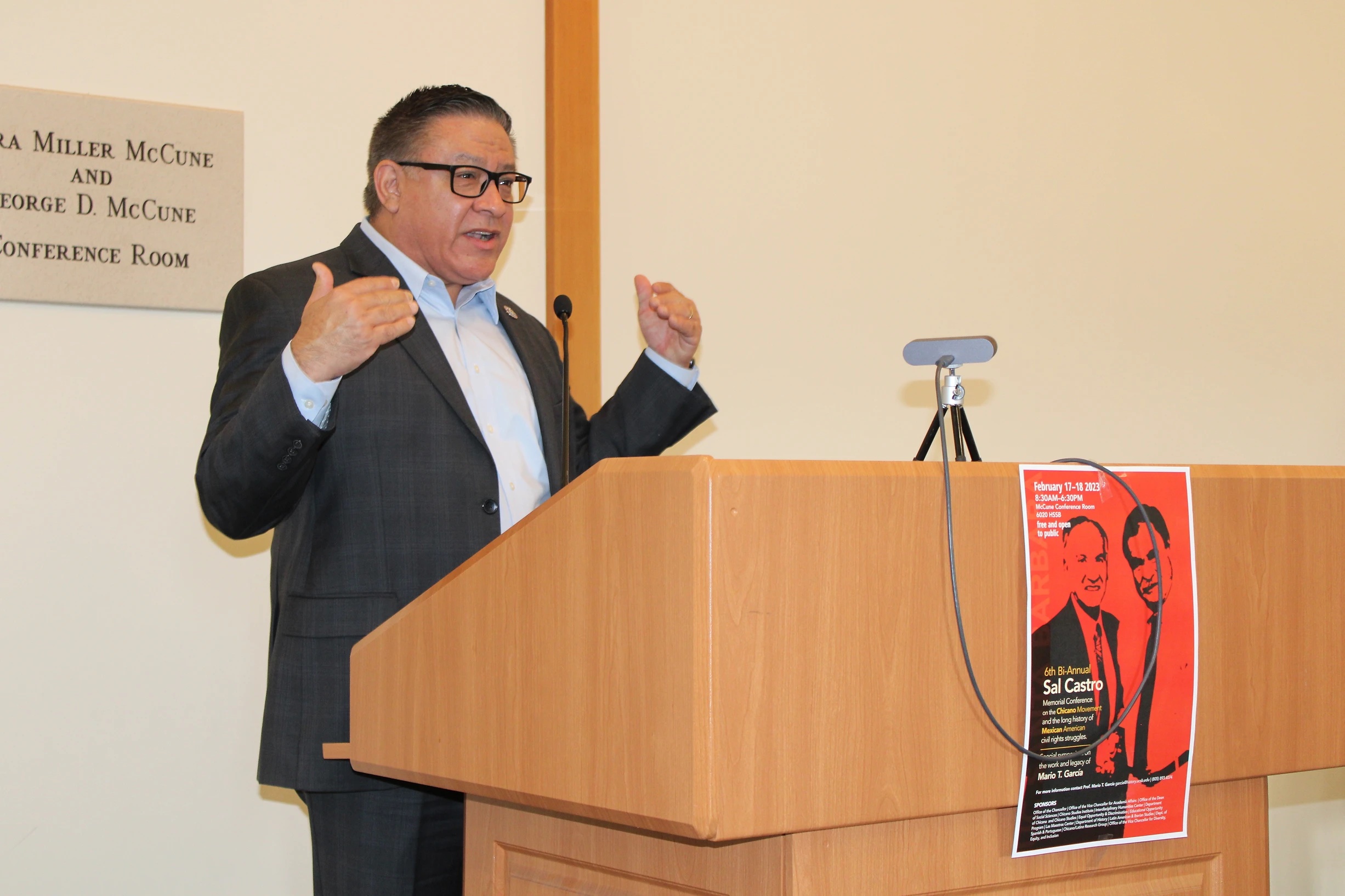 The two-day conference included panels featuring guest speakers from Chicana/o scholars across the country on the 17th, while a special symposium dedicated to Professor Mario T. García was held on the 18th. The symposium included guest speakers who spoke on the legacy of Professor García, a keynote presentation by Todd Holmes from the Oral History Center at UC Berkeley, and reflections from former graduate students who had been taught by the esteemed professor.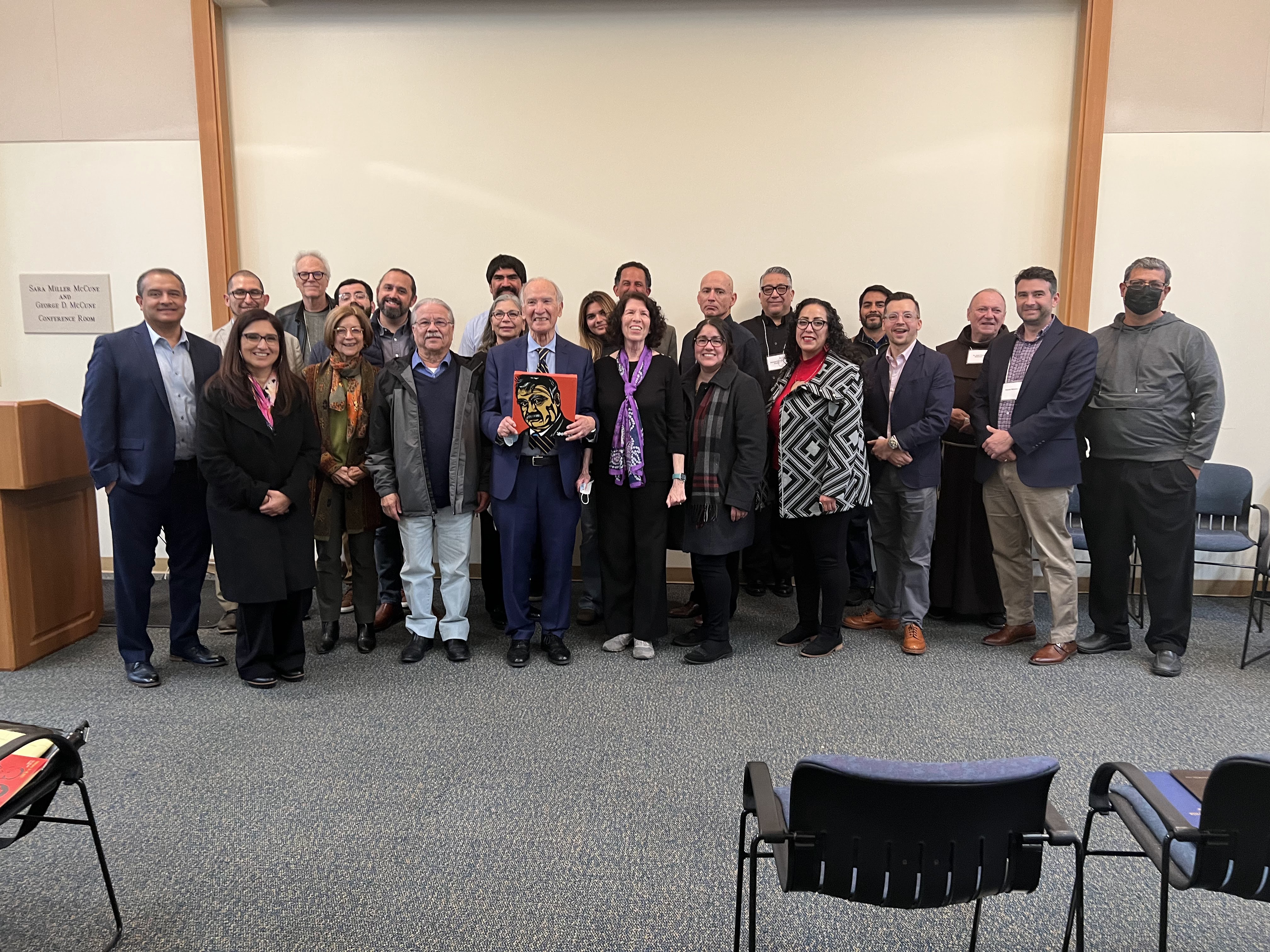 Special thanks goes to Professor Ralph Armbruster-Sandoval who was one of the event organizers of the conference and delivered opening remarks on both days; Senior Conference Assistant Dr. Oliver A. Rosales, Professor of History and Coordinator, Social Justice Institute at Bakersfield College; Conference Research Assistant Bethany Sahgun, UC Santa Barbara.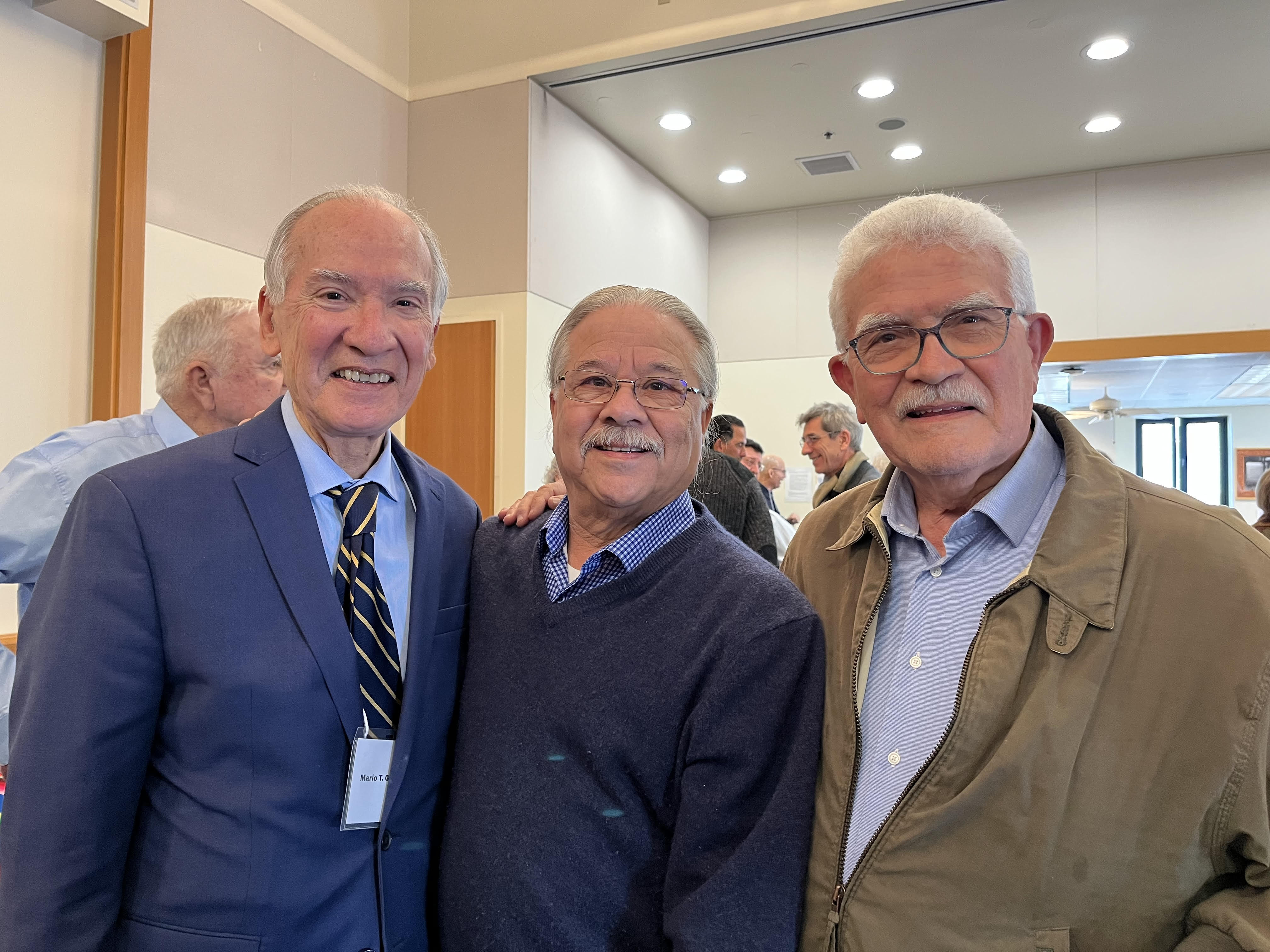 Opening Remarks courtesy of Professor Ralph Armbruster-Sandoval; Dean Charles R. Hale; Professor Aída Hurtado, Luis Leal Chair and Department Chair of the Chicana and Chicano Studies Department at UC Santa Barbara; and SAGE Sara Miller McCune Dean of Social Sciences.  
Special Opening Remarks courtesy of Charlotte M. Lernchenmuller (Mrs. Sal Castro, Sal Castro Foundation, and UC Santa Barbara Chancellor Henry Yang. 
The Chicana and Chicano Studies Department thank all those who have participated in the conference. Special thanks goes to alumni of the department, including the following former graduate students who have known Professor Garcia during their time in the program: 
Melinda Gandara, Santa Barbara City College
Oliver Rosales, Bakersfield College
Rosie Bermudez, UC San Diego
Tomás Carrasco, Santa Barbara City College
David McIntosh, Southeast New Mexico College
April 10, 2023 - 5:32pm